Our Staff
Our staff is made up of a very diverse group of people and we truly enjoy working with each other! As you can see, we have staff from all over the world including Columbia, Macedonia and then we have some native Arizonians!

We are privileged to be a part of Pospisil Family Dentistry!
Dr. Marc
DDS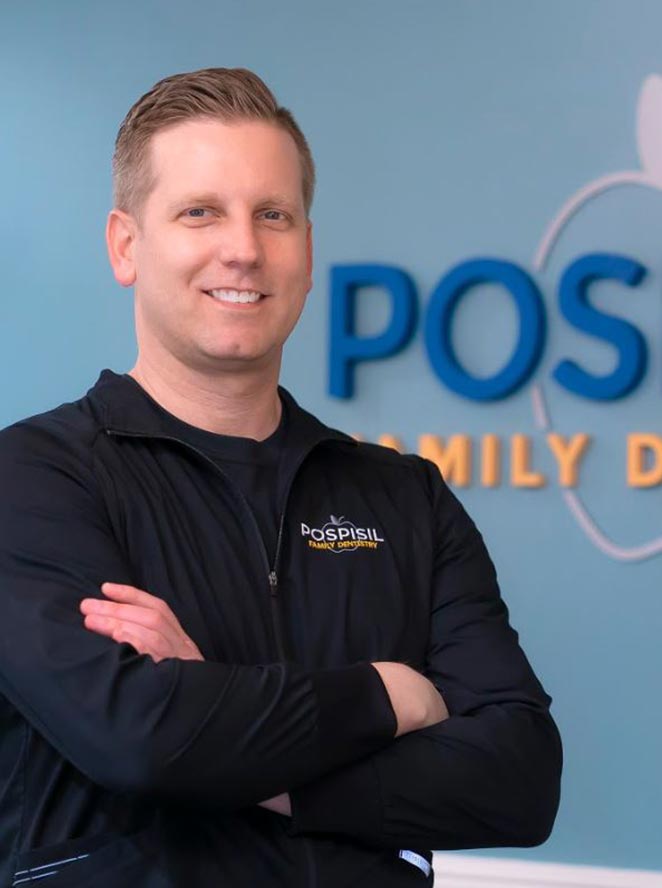 Dr. Marc is committed to providing quality dental care and strives for excellence in treating his patients. A native Arizonan, Dr. Marc enjoys hiking, being outdoors, and spending time with his wife and four children.
While attending Arizona State University, he received his Bachelor of Arts in Spanish. Communicating fluently in Spanish allows Dr. Marc to treat a wide range of patients.

Kimberly G.
Office Manager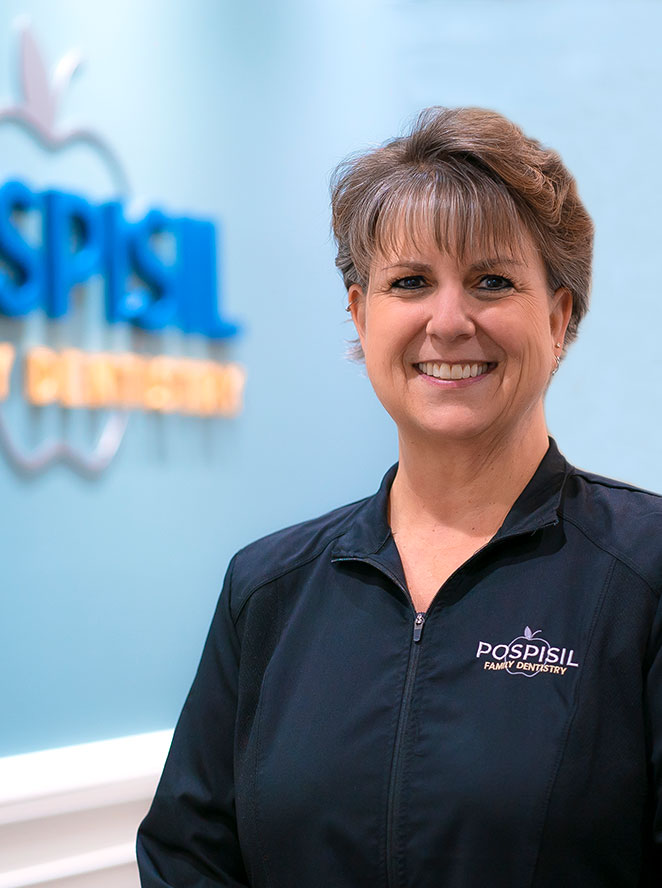 Kimberly joined Pospisil Family Dentistry in July 2020. She's been in the dental field since she was 18 and has worked in pediatric dentistry and oral surgery. Kimberly moved from CA almost 5 years ago and is loving every minute of it! She enjoys movies, anything '80s, and spending quality time with family.
Yolvi L.
Dental Assistant/Front Office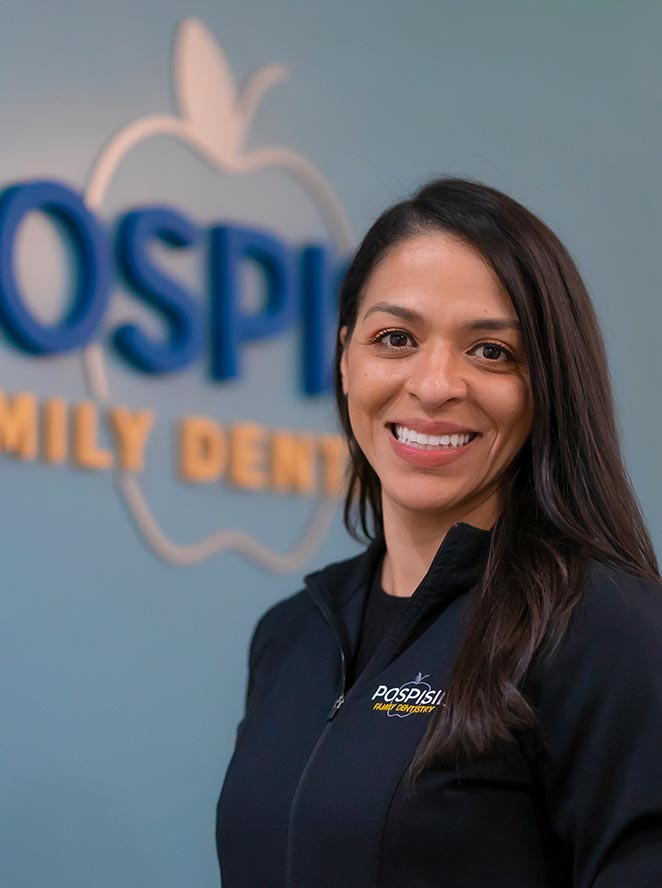 Yolvi went to Apollo College where she received her certification for dental assisting in February of 2000. Since then Yolvi has worked in several areas of dentistry including Oral Surgery, General Dentistry and Pediatric Dentistry. She started with Pospisil Family Dentistry in June 2008. Yolvi is from Colombia and she moved to Arizona in 1995 with her family. Yolvi and her husband welcomed their son, Jayden in 2014 and their daughter Alexandra in 2017. Yolvi enjoys hiking, running, exercising, traveling and spending time with her family. She is also a sports fanatic, and loves going to all the sporting events around town.
Sheila M.
Registered Dental Hygienist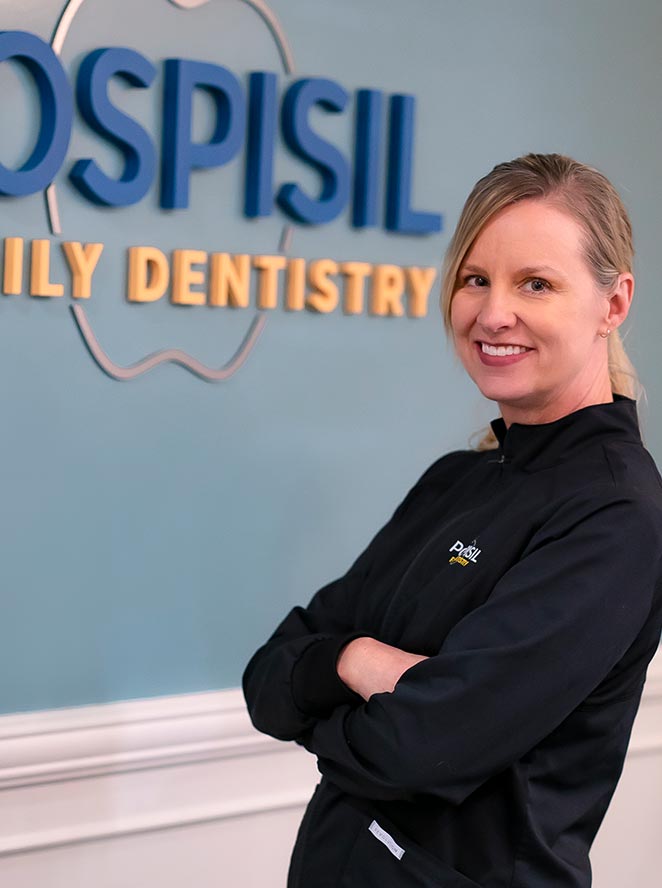 Sheila joined Pospisil Family Dentistry in November 2015. Sheila graduated from Ferris State University with a degree in science. She then continued her education at Grand Rapids College and obtained her Dental Hygiene degree. After visiting her brother here in sunny Arizona, leaving blizzard conditions and arriving to 85 degree temperatures, she decided to move across the country to make Arizona her home. Sheila is married, has 3 children, 4 dogs, 3 cats and 4 birds and keeps very active! Sheila has worked in both periodontal and pediatric specialty practices as well as general dental practice. Sheila is happy to find a dental home here at Pospisil Family Dentistry!
Lana J.
Registered Dental Hygienist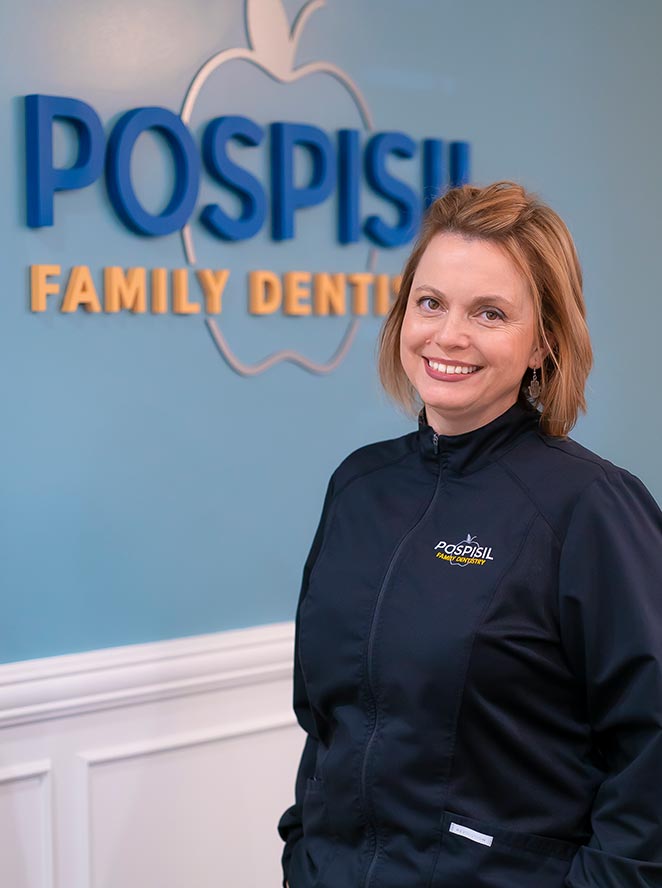 We welcomed Lana to our office in July 2017. Lana graduated in 2002 from the Rio Salado Dental Hygiene program. She has practiced hygiene in the Tempe area ever since and in 2009 she became an instructor at Rio Salado to help instruct new dental hygiene students on the art of dental care.
Lana Was born in Macedonia and speaks the Macedonian, Serbian and Bosnian languages. Arizona became her home when she moved here with her husband from New Jersey. Lana has two children, a son and a daughter and a dog and cat.
Lana enjoys traveling, hiking, attending music concerts and gardening. Lana especially loves to brighten patients smiles!
Kirstyn A.
Dental Assistant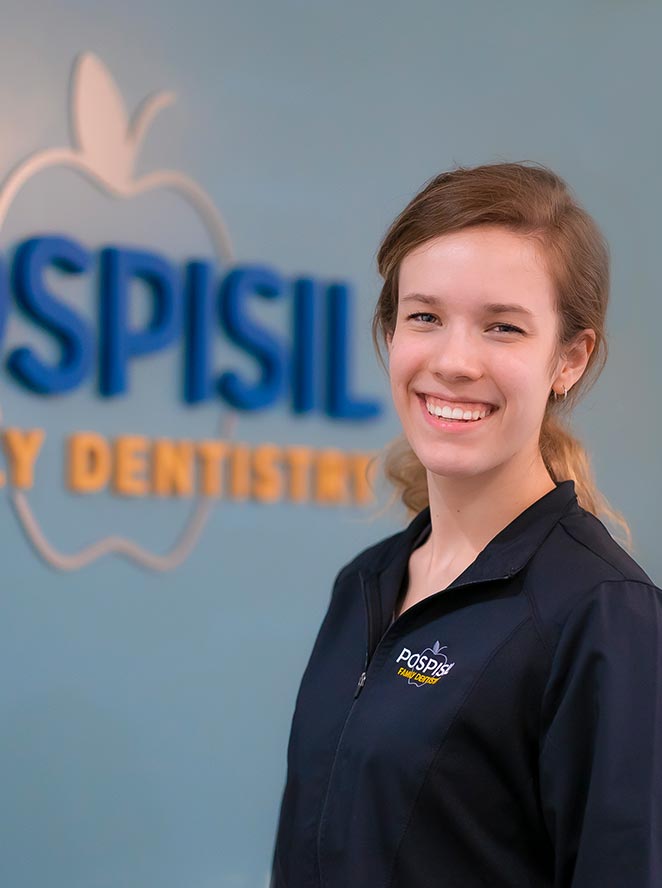 Kirstyn is a native of Arizona and was born and raised in Show Low, AZ. Kirstyn joined Pospisil family Dentistry in July of 2019 and loves working with Dr. Marc and the TEAM. Kirstyn is a frequent visitor to Show Low to visit family and friends.
Kathy T.
Dental Assistant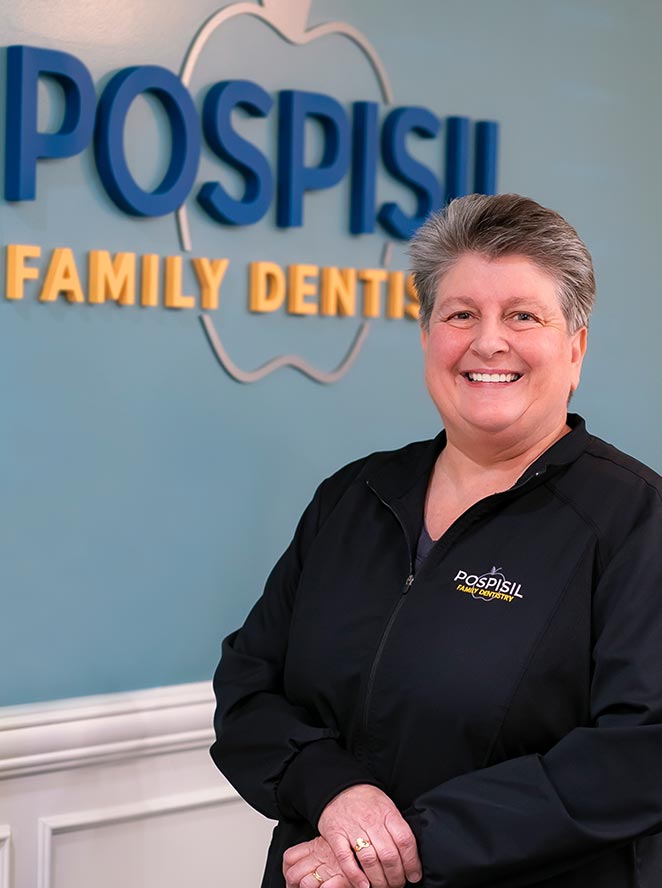 Kathy joined Pospisil family Dentistry in May 2019. Kathy is a native of Arizona and was born and raised in Mesa, AZ. Kathy started her dental career at an early age and never looked back! Kathy loves dentistry and helping patients. Kathy loves to travel!
Rochelle B.
Registered Dental Hygienist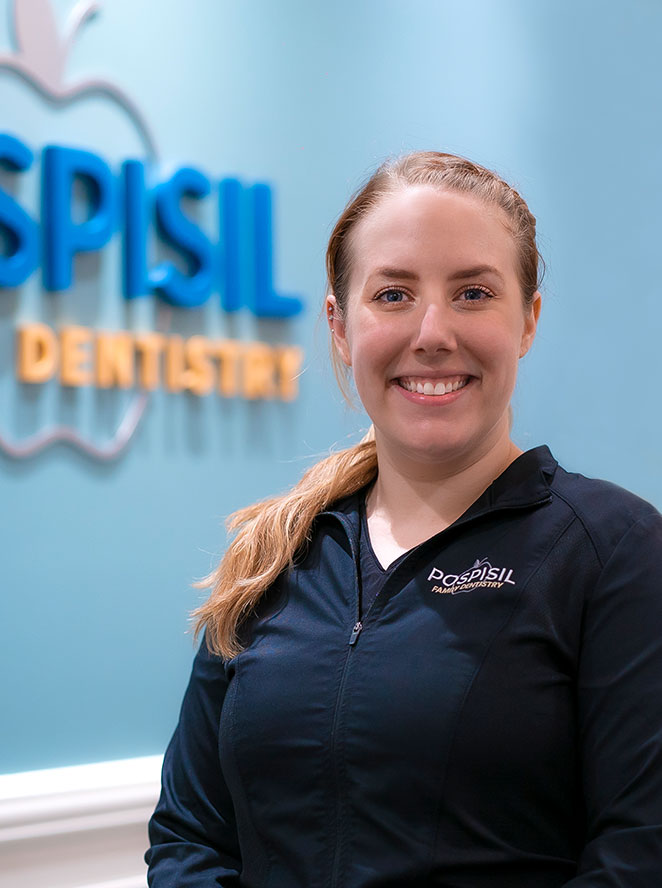 Rochelle graduated from Rio Salado College in December of 2019 where she received her associates in Dental Hygiene. She hopes to continue her education and obtain her Bachelor's degree through NAU within the next few years. It has always been a dream of Rochelle's to help people with their health, and helping to give them a beautiful smile is a bonus!
Rochelle was born in Washington state and moved to Arizona in 2006. She has a large family in the Gilbert area and also has two dogs, Harley Quinn and Han Solo. Rochelle loves going to the movies, amusement parks, anything sweet, and coffee.